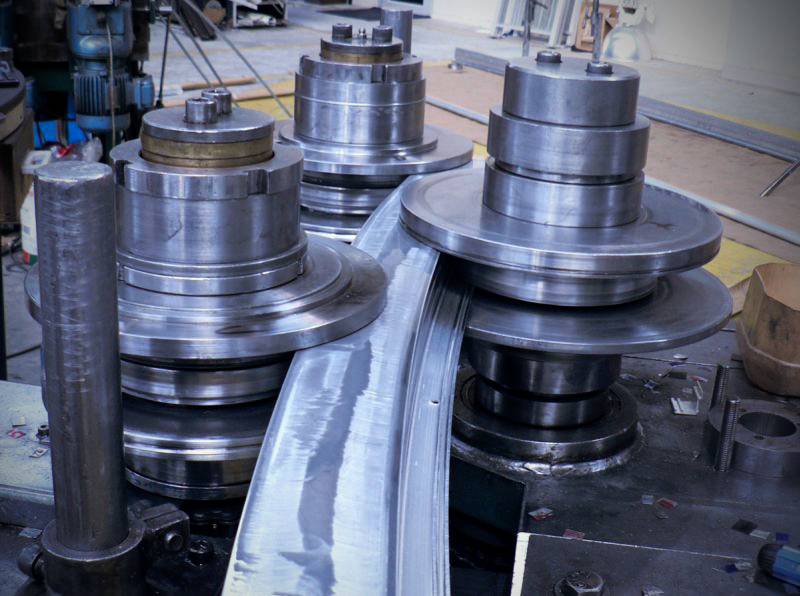 Spectrum have the largest range of specialist aluminium curving machinery in Australasia. This enables us to handle the full 'spectrum' of our customers aluminium extrusion curving requirements.

Industrial & Marine Curving
Our industrial & marine curving division are capable of curving products such as:
Building industry: Sliding doors, Shower screen doors, Glass block frames, Furniture and seating, Theatre lighting and curtain tracks

Industrial: Water treatment plant structures, Fan cowls, Lightweight structures for the food and drink industry, Transport sections, Conveyor roller frames

Shapes: Angles, Channels, Flats, Tubes, Box sections, Zeds, Top hats, I-beams

Advertising displays: Neon signage frames, Exhibition display stands

Marine: Van + Boat windows, Boat handrails, Boat trailer chassis, Hull ribs
Architectural Curving
Our architectural curving division is capable of curving numerous joinery products such as main window frames, bead, mullion and sashes of most brands of residential and commercial aluminium joinery in New Zealand.
Pivot windows, Curtain walls, Conservatories, Bi-Fold Doors, Open in/out doors, Revolving doors, Shop fronts, Entry canopies, Porch enclosures

Windows & doors can be curved in-plan as well as in elevation

Balustrading: Aluminium + Stainless steel handrails
Surface Finishing
All standard and non-standard powder coat colours are available, applied by a registered + certified applicator in accordance with the WANZ specifications for powder coating on architectural products.
Anodized finishes from standard 12 micron to 25 micron for coastal environments are available, carried out in accordance with WANZ specifications