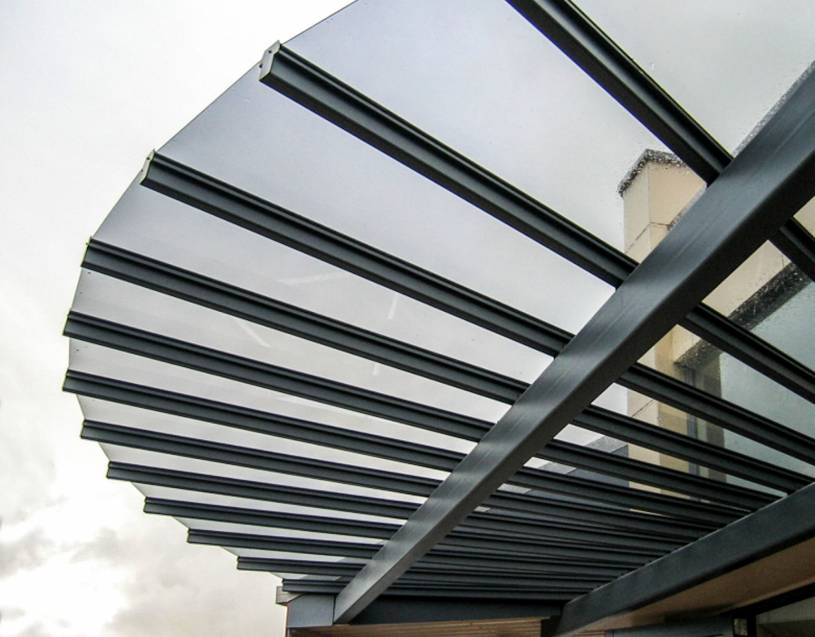 Spectrum's overhead glazing systems have been leaders in the New Zealand and South Pacific architectural market for over 30 years.

These glazing bar based roof systems provide natural light, clear vision and weather tightness for the following glazing applications; Entrance canopies, domes, roof glazing, pergolas, roof lights and barrel vaults.

The glazing bar systems encompass three overhead glazing varieties to cover all architectural requirements. They are designed to accept all Architectural glazing material such as glass, acrylic and poly carbonate, either flat or curved.

Our expertise is not only in glazing bar system manufacture, but also design of glazed roof areas, aluminium extrusion curving, fabrication and installation.

See more details about each series below.